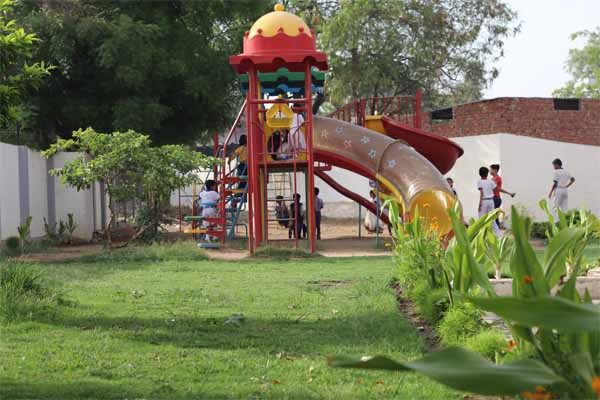 Play Ground
Practice as if you are the worst, perform as if you are the best. The early years of a student's life are invariably the most crucial ones. They constitute the golden period when a student can make or break his/her career. When it comes to laying the foundation stone for your child's future, it's not just mental peace that counts; physical surroundings also play a key role in shaping his/her outlook towards life in general. 'It's not so important who starts the game but who finishes it.' here lies the importance of playgrounds in schools. Students at VSI International School are encouraged to play a variety of sports.
Cricket, Tennis, table tennis, badminton, basketball, athletics and gymnastics tournaments are included the sports calendar. Facilities exist for all indoor and outdoor games. Park equipment designed especially for the Pre Primary School children keeps them active and in good spirits. The school has its own swimming pool within the premises with separate change room and showers for boys and girls. Every class has a period allotted for swimming in its timetable. The puddle pool is specially designed for our little ones and a qualified trained lifeguard ensures the safety of each child.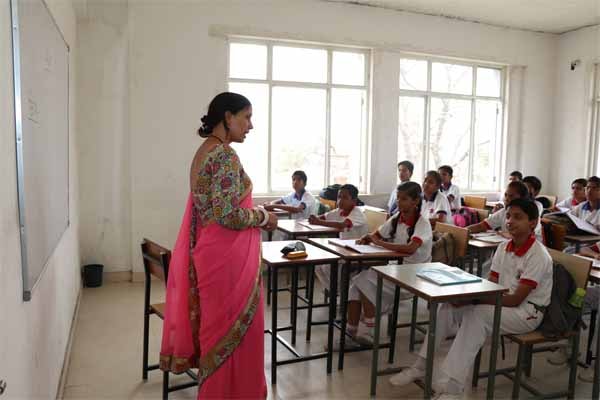 Class Rooms
As the playground is to a player, the classroom is to a learner.
Classrooms at VSI International are spacious, centrally air conditioned and have proper lighting arrangements. We ensure our students get classrooms that are not only airy, but also attractive and comfortable. The number of students in each class is restricted, so that the teachers give individual attention to each student. Aesthetically designed furniture has been provided in each classroom, keeping in mind the comfort of the child. Each classroom of Pre-School and Pre-Primary has a different color scheme.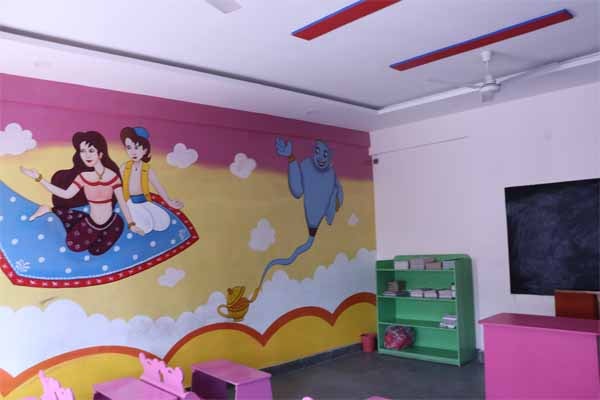 Smart Class Rooms
Over the last few decades, everything has changed in our lives with the all pervasive intervention of technology. Smart class brings about a complete transformation in classrooms where the teacher can explain the fine points of the process, zoom in to show the relevant visuals freeze and annotate when and where she needs to emphasize engaging animations, colors, music, sounds and voice. The teachers gain complete attention and interest of every child in the class. Every child gets a visual input on how it happens and the concepts are well understood and internalized.
Towards the end of the class, every teacher displays a set of questions on a large screen; every child in class gets ready to answer the questions with their personal answering device. Students click the answers and instantly teachers are able to get a score sheet for every child in class. She ends the class reinforcing the contents of the lesson that were not understood well by students.
This results in faster and accurate understanding of the concepts in class and helps to improve the overall academic performance of students. Teachers are able to keep students engaged in the learning process and also get an instant and accurate assessment of learning outcomes achieved at the end of the class.
Improves teacher's effectiveness and productivity in class.
It brings abstract and difficult curriculum concepts to life inside classrooms.
Makes learning an enjoyable experience for students.
Improves academic performance of students.
Enables instant formative assessment of learning outcomes in class.
It also enables teachers to instantly assess and evaluate the learning outcome of their students in class.
Computer Lab
Computer Science is no more about computers than astronomy is about telescopes. Equipping one with computers is the pre-requisite in the modern era and the need of the hour. So Computer Science is a compulsory subject in the school. Our Computer labs offer a lot of scope for all children to acquire hands – on training. The school has a well developed computer centre with first-rate machines. Instructors and faculty members are available to help students to learn and use computer extensively. It is fully equipped to provide child friendly activities through interesting software. Each child has his/her own work station to practice. Computer education begins right from Nursery. In the lower classes, computers are also used as a means to learn other subjects. The Computer labs also facilitate senior students to acquire programming skills.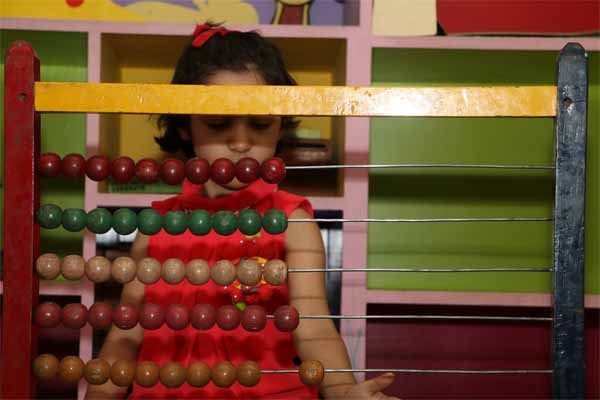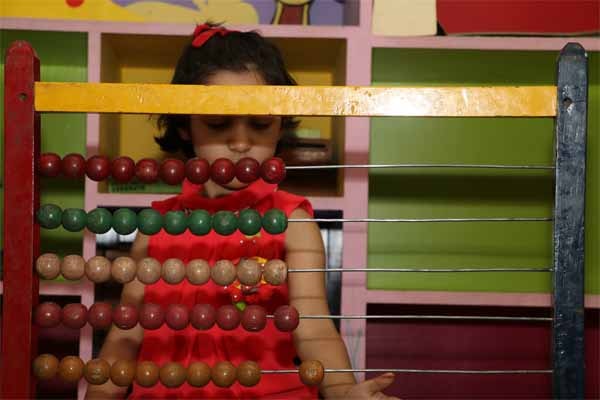 Math Lab: An extension of the classroom
Since the students are natural learners , very inquisitive, possess a surprising scope of interests and have opinions and express therefore all the activities from classroom learning to Math lab are geared towards following the 'Hands-on' teaching methodology. These inclusive programs attempt at making each child at par with the other. We attempt to teach them that completing a task is not enough and that it should be done well with excellence being a way of life. The school equips them with skills to cope with failures, learn to prioritize, borrow lessons from all disciplines and see the positive in things around. We also endeavor to see that they enjoy the activities pursued in school.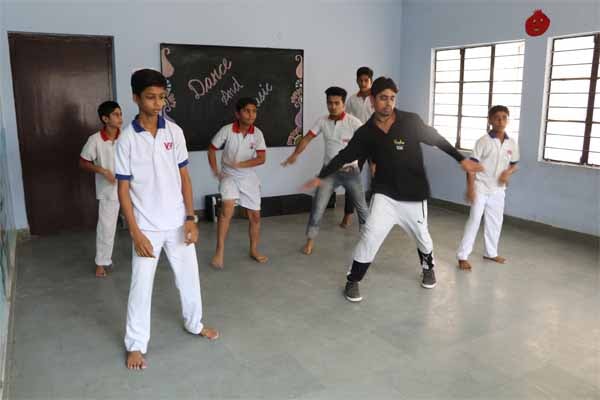 Activity Room
The child is placed in problem-solving situation and through self exploration and discovery, he or she provides a solution based on his or her experience, needs, and interests.
The school has an activity room which provides a platform where students can spend time learning and experimenting. It is fully equipped with latest educational gadgets which include jig-saw puzzles, building blocks, flash cards etc. to reinforce the fine motor and the gross motor skills of the young toddlers. The room is set keeping in mind the topics being taught in the class.
The school has A.V. Rooms completely equipped with LCD's. Teachers / students use this facility for regular teaching, workshops & presentations. The children extend their creativity to a new medium that they have just learnt. Children from all classes are shown movies / documentaries with educational value. Special movies are shown during festivals and special events.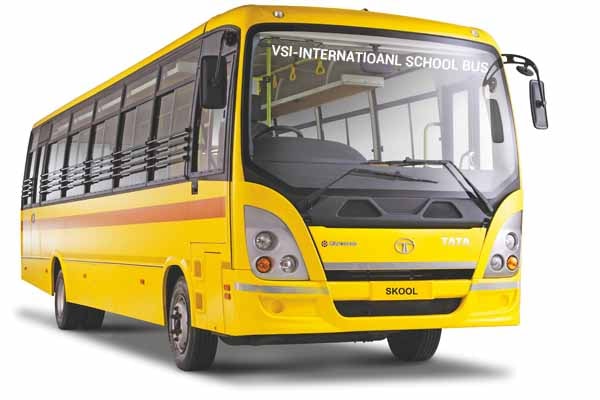 Transportation
The school owns a fleet of eco-friendly air conditioned buses supported by mobile phones and GPRS with well trained drivers and conductors. Pre-Primary children are escorted by an attendant and a maid.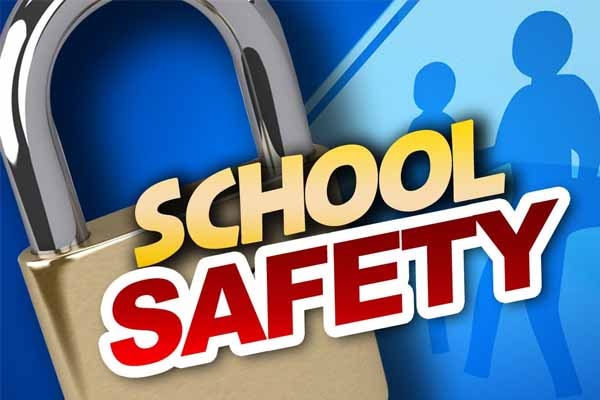 Safety and Security
The school management is highly concerned about the safety of all children within the school premises. To further reflect this concern, we maintain round-the-clock CCTV surveillance of the entire campus and have manned all external doors and gates to restrict any unauthorized access into the school.
Further, a dedicated control room with Intelligent Building Monitoring System (IBMS) has been setup to monitor all sensitive areas of the campus. What's more, devices like circuit breakers, smoke detectors and cutting-edge firefighting equipment have also been installed to make the entire security system foolproof.